ABOUT
MECA Music Heals was founded by Peggy Carroll and Kevin Henry to unite musicians together to empower abused children in their quest for healing and justice
---
Peggy Carroll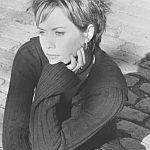 Peggy has a masters in music education and has been singing professionally since childhood. She is currently working with producer Ritchie Rubini as well as GRAMMY nominated engineer/producer David Ivory, with whom she worked on
Lotus Hill's
Sept 2012 release titled
"Shine"
. Peggy is a full voting member of the Philadelphia chapter of The Recording Academy. She is also currently a voice teacher at the Downingtown, PA School of Rock, and is an avid supporter of the local Philadelphia music scene. Peggy's personal experiences led to her writing the song "Movin' On", which was the inspiration for starting MECA Music Heals.
Connect:

Contact:
peggy@mecamusicheals.com
---
Kevin Henry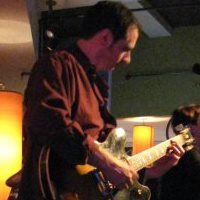 Kevin is a Philadelphia based guitarist and songwriter. He is currently working with Ritchie Rubini and GRAMMY nominated engineer/producer David Ivory, with whom he worked on worked on
Lotus Hill's
Sept 2012 release titled
"Shine"
. Kevin is also a full voting member of the Philadelphia chapter of The Recording Academy. Kevin has a degree in psychology, and his first career included working with troubled youths in residential treatment centers, alternative schools and after school programs. Kevin is now combining both his passion for music and helping those in need to raise awareness and support for abused children through MECA Music Heals.
Connect:

Contact:
kevin@mecamusicheals.com
---
Ritchie Rubini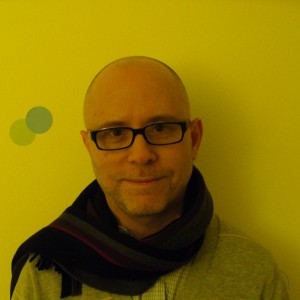 Ritchie is a producer, songwriter and multi-instrumentalist. Early in his career, Ritchie played drums in The Caulfields- A&M Rec., who toured nationally and internationally and had two records released. He also toured extensively with artists' on Hollywood Records, Sony, A&M etc. He has performed on countless major and indie releases as a drummer/ multi-instrumentalist as well as creating string arrangements for many artists'. Ritchie has produced and co-written songs that have been placed on MTV, WB, FOX, NBC, NFL, 20th Century Fox soundtrack and other cable networks. Ritchie's co-writing credits include releases on Wind-up, A&M, Sony/BMG and Hollywood Records. He is currently on the Board of Governors for the Philadelphia Chapter of The Recording Academy. He is partners in indie label Plus 5 Records. We are honored to have Ritchie on board as Producer for the MECA Music Heals team.
ritchie@mecamusicheals.com
---
Isabella Jenney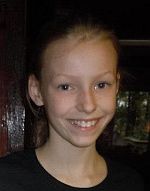 Bella is one of the most remarkable 11 year olds you will ever meet. She received the Mayor's Citizen Recognition Award for her volunteer work at St. Peters food pantry in Phoenixville, PA. She has a facebook page called
"Help In A Heartbeat"
as part of her mission to help those in need. Last year, Team Isabella and Dina Jenney raised over $1000 for Heifer International and are on pace this year to reach their goal of $2000. To top it all off, she is a budding artist and has contributed the piece that we are using in our logo. She is an inspiration to us and we are proud to have this exceptional young woman on our team.
Connect:

Contact:
bella@mecamusicheals.com
---